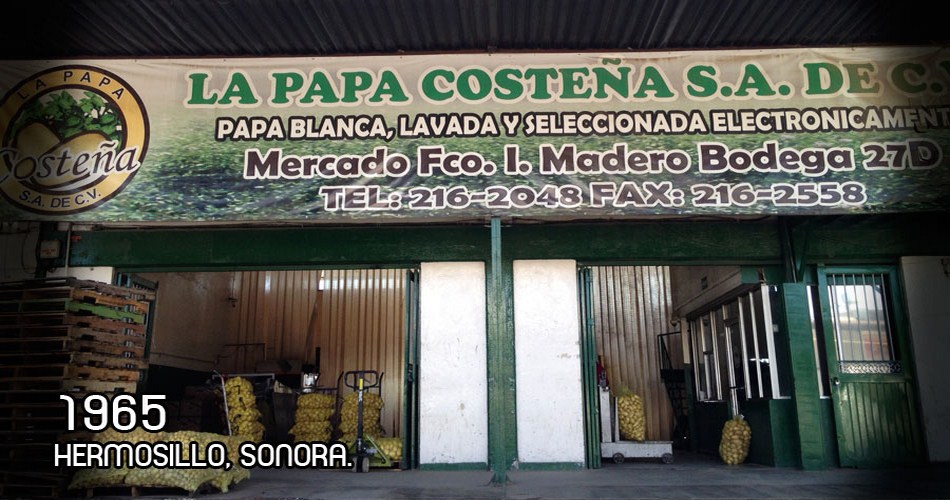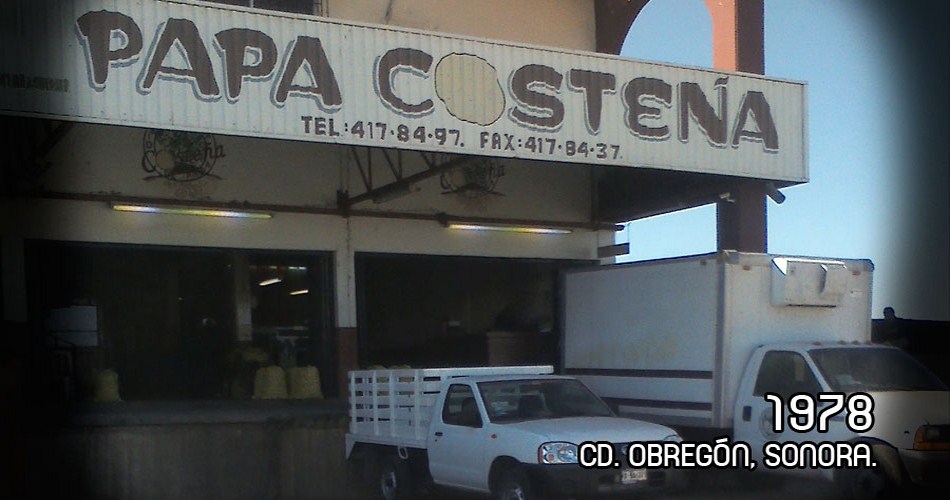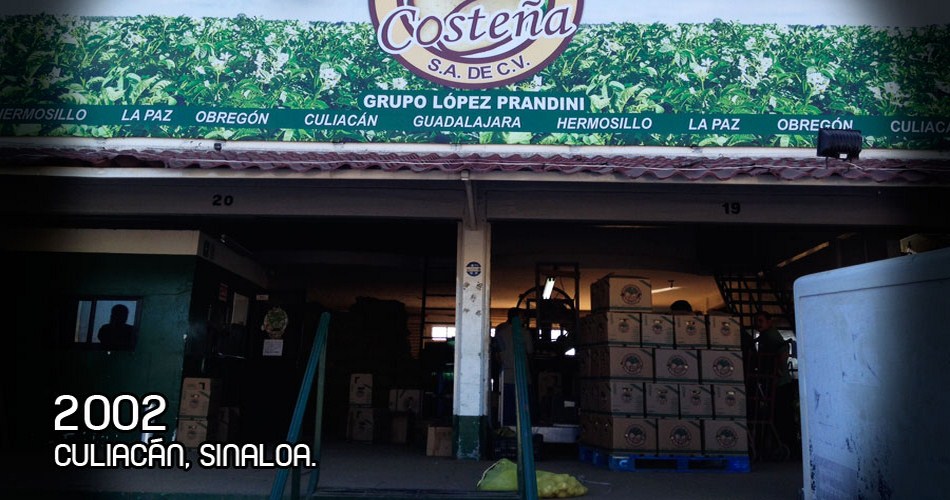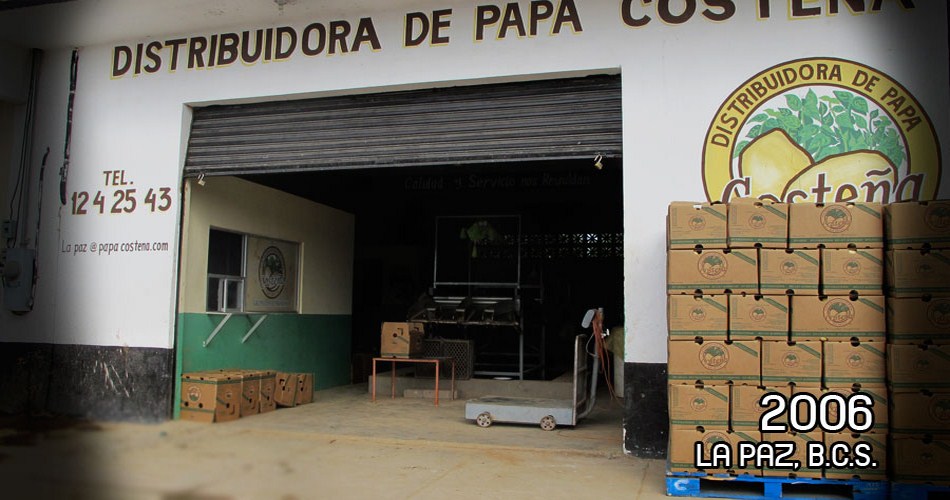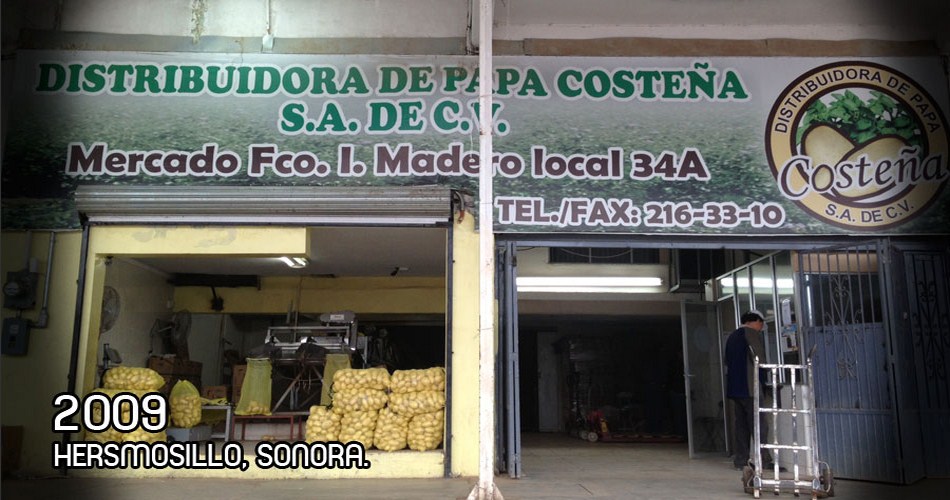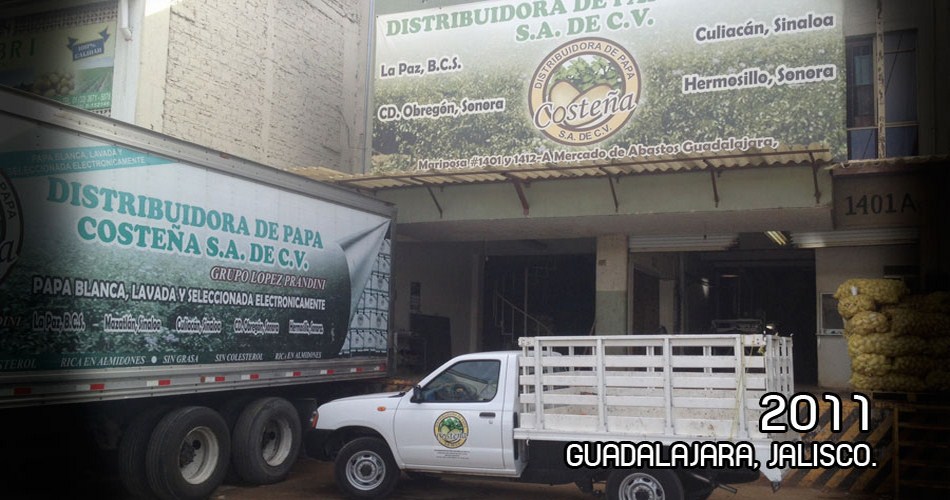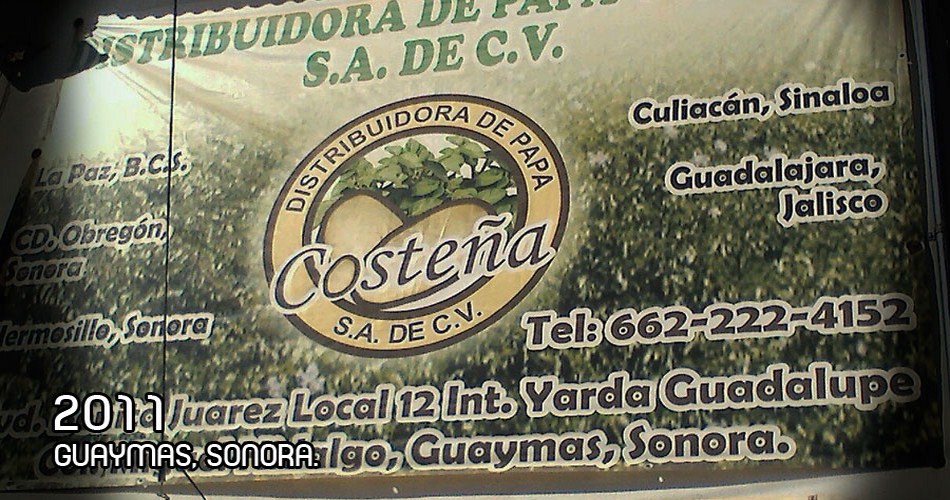 Sales volume
Distribuidora de Papa Costeña® has had a steady annual growth in sales volume, a sign of the good health of the business and the market, closing 2012 with more than 20,000 tons of distributed potatoes.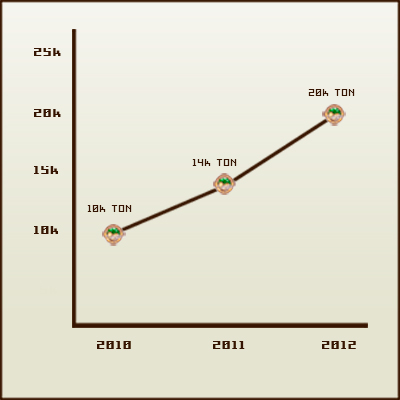 Harvest areas
Distribuidora de Papa Costeña® has several available suppliers, strategically located throughout Mexico, with plantations maintained in the best possible quality, and has specialized field observers to ensure that the product meets the needs of our customers.
Locations
Cd. Obregón, Sonora
Caborca, Sonora
Costa de Hermosillo, Sonora
Huatabampo, Sonora
Los Mochis, Sinaloa
Huarachanillo, Michoacán
Saltillo, Coahuila
Tapalpa, Jalisco
Toluca, Edo. de Mexico
Cd. Constitución, B.C.S.
Perote, Veracruz
Zacatecas, Zacatecas
León, Guanajuato
Puebla, Puebla
Flotilla
Distribuidora de Papa Costeña® owns the following fleet:
21 light load vehicles
6 heavy load trucks
To reach anywhere withing the Pacific area.
Human Resources
Distribuidora de Papa Costeña® has a 70 qualifyed employees payroll, carrying out its functions in an organized way in order to achieve with our daily goals and offer you a first quality service.